Local SEO Melbourne help has become necessary for businesses that want to stay in the top search results. Consider the following figures as mentioned by Search Engine Land:
Most people search for the location of a business location when they run a local search
After they have found a business, half of the people using local search will visit the location within a day or less.
At least one in 3 of these people will visit the location almost as soon as they discover it
Close to 20% of local mobile searches result in sales before the day is over.
It is clear to see that local SEO can boost sales from the statistics mentioned above. But, is it any different from regular SEO? If so, how?
Local vs. Regular SEO
Your local SEO help will be able to guide you best. However, simply put, this type of SEO is geared towards optimisation of organic results to transform them into local results. Your business will need additional signals that aren't a part of regular SEO – based on one website – before it can depend on local results. You must have noticed that every query that you enter into Google's search bar doesn't result in both local and organic search results.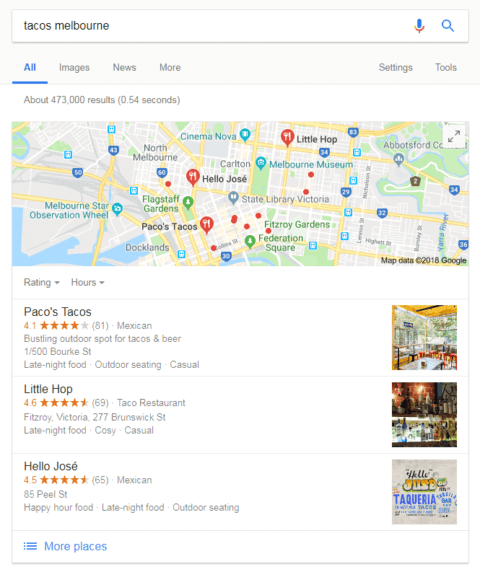 Figure 1. Local Search Results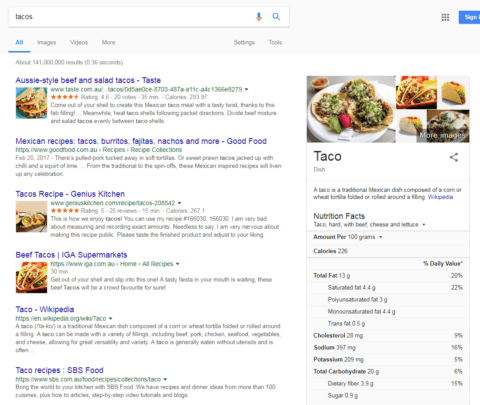 Figure 2. Organic Search Results and Knowledge Graph
Whether Google or any other search engine will include local results for a search query on the SERP will depend on how it interprets user intent. For instance, in the example above, mentioning Melbourne with taco resulted in local results. Therefore, location-based queries will prompt local results as will mobile and service-oriented queries.
Local SEO can help you use these search queries as opportunities to bring your business into the spotlight – and keep it there. A local result will be associated with a business that has a physical address falling in the same region as the searcher is located. The address can also be linked to the location if one has been specified in the query.
Your local SEO help can optimise your site's performance when it comes to local results. While sites are ranked based on criteria for evaluation similar to organic results, significant differences between the two are present.
Here are some ways you can keep your business in the locals' eyes:
Google My Business
Local SEO can help your business get the right kind of business. But first, claim the Google My Business page for your business, if you haven't. Google itself tells you how to do it. What might not be so clear are the important blanks that should be filled. Here is the link for Bing – www.bingplaces.com.
Below is a checklist that you can use to assure you don't miss out anything important:
A lengthy description with relevant links and correct formatting unique to your business. This listing should include a local phone number for your customers to call. It should also have a business address – the same one found in the local directories and on your website.
All the categories that your business fits into
High-quality pictures in sufficient quantity, including a cover and profile photo
Operating hours and days for your business
Customer testimonials are written by real customers
Here is detailed information about what you should be including:
NAP time
Your business is in dire need of local SEO help if you aren't familiar with this term yet! The letters represent the name, address, and phone number of your business. As mentioned above, the search engine will need other important information to understand which local results your business should show up in. This information should be displayed prominently on your homepage. Once it is there, the search engine results page (SERP) will know what to display for your business.
Increase NAP citations
You will be one step closer to using Local SEO to the advantage of your business once NAP has been established. A search engine will match the address that you have been mentioned in the NAP against those in the local directories. It is important that there be no errors. If the search engines find the same name but with a different address listed against it, your business won't be showing up among the displayed search results.
This is why it is equally important that you change your information after changing locations across the business directories.
Check your Categories
Now that you are done with the address, your local SEO will tell you what your next step should be. While choosing the correct categories for the business page on the search engine, you must be very careful. Good choices could be what takes your SEO strategy from good to great!
Use the following easy steps to make sure your strategy is based on good SEO:
Do your research before picking a category. It is as simple as running a Google search for that category. Check if the SERP ( Search Engine Result Page 'and Description' ) includes local results for that category. If it does, then it would be a good idea to add to both your Google My Business and Bing Places profiles.
Check out the competition before picking a category. If your local competitors are using the same category, then it would be wise for you to do the same. However, just as for most aspects of an SEO strategy, that doesn't necessarily make the category right for your business. Use it only if it will bring the online traffic of right customers to your website – and business.
You can also optimise your business for local SEO by trying out the category inspiration tool at Blumenthals.com. It helpfully suggests synonyms to different Google categories. Use the one that describes your business best.
Online Reviews
Your Local SEO will inform you that local searches are crucial for the success of your business. In fact, according to Google, 4 out of five search engine users are using it for local searches. Doesn't that mean landing among the top local search results will help your business? What is the one factor that is important in Google ranking? According to the study published on Search Engine Land, that factor would be customer reviews! The reviews are even more important to be a part of your profile with respect to the Google users who will be viewing it on a SERP.
Through customer reviews, you can improve the chances of a potential consumer by clicking on the link to your business website. There are many different ways how you can gather enough reviews to improve the likelihood of that happening. However, we'd advise against dumping any fake reviews on your profile. The same is true for offering gifts in exchange of positive reviews for your business. Local SEO will benefit from authentic and organic positive reviews.
Believe it or not, most customers will be able to tell you which review is fake from the artificial tone that they are usually written in. Therefore, have your real customers write reviews after they have purchased from you or visited a specific landing page. While it can be a challenge to have your customers write those reviews, it will be worth it in the long run. You can start by putting a button leading to the review space on your webpage. It will make the process much faster for the customers. If your business also has a brick and mortar store, talk to the customers visiting it.
Local SEO help will tell you that while most customers will remember a negative experience, a positive one is often overlooked. The only exception is when your service was too extraordinary to stand out to a customer.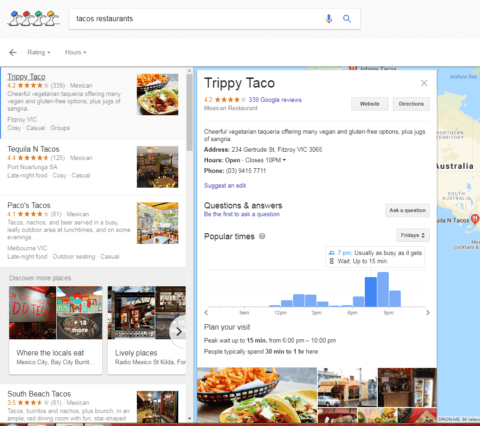 That is why you might have to prompt them. It is better to start with your regulars because clearly, your business is doing something right for them to be able to keep coming back. Mention that you just want them to share their experiences online and give them the link for the business listing on Google. That is where they should be leaving the reviews.
Title and Meta Description Tags
You might be aiming for local SEO and not the regular kind yet that doesn't lessen the importance of the title and meta description tags you will be using. These HTML elements will be a part of your webpage content. What makes them immensely useful is that are completely customisable. That means you can choose something that describes your business in the best way. Why is that important? Both the elements will be a part of the search results on the SERPs. If you aren't using them as you would mini-ads, then you are wasting an opportunity!
According to Local SEO Experts, there is more space in the main search area on Google now. That means you can use title tags that are 50-60 characters long and 160-200 character-long description tags. Simply put, it means you have more words in which to carefully craft what you want to say through them. Besides careful crafting, you will also need to make sure the meta tags aren't getting cut off in search results.
Some useful tools can help you see what your title and meta description tags would look like to a customer. Use emulators from Yoast's SEO Plugin for WordPress and SEOmofo to make sure you only put your best foot forward.
Your Local SEO Agency will be valuable in writing titles and descriptions. After all, you must come up with something that both helps you stand out in a crowd and is unique and descriptive enough. Only then will the consumer be compelled and you will maintain your click-through rate frequency.
When writing the title and descriptions, here are some things to keep in mind:
If doesn't help a potential customer arrive at the location of your business, don't waste page space on it!
Instead of using multiple targeted keywords, stick to one. Place that keyword at the beginning of the tag – or as close as you can manage and still make sense.
Include service areas, if applicable – more on this below.
Make Your Service Areas Clear (If Applicable)
Local SEO would be even more effective if your customers know where they can find you. Most users run a local search to look for businesses that are close to where they are located. If they don't find your business mentioning a location, most will discount you automatically. Your business might be targeting just one service area and it should be a part of the title and description. If, however, you are serving a wide area, standalone service area pages would be a better idea. Look at Litchfield Builders as an example for the latter. Since there is a page for each area, try to optimise it for keywords that are specific to that area. Some good ideas are mentioned below:
Name of the town
Zip code
Major landmarks
If customers have been calling to ask about a certain region where you don't serve, you may want to include them for better visibility.
Lastly, try to make the page as interactive as you can. Ask your Local SEO Agency for tips for what details you can include, such as the history of the area etc.
Local SEO predictions from Mozzers for this year suggest that Google will become the one-stop for customers shopping for almost anything! It is likely that customers will only visit small business websites for additional data and not to get their business information. Get good help from your Local SEO today to have your business featured in the top tier when it comes to SERPs and Maps. Because those are the tools your potential consumers will look to when they need local business information and services!